Welcome to the Manatee-Sarasota BIA



The Manatee-Sarasota Building Industry Association (MSBIA) is a membership driven networking and advocacy group focused on the needs of the building & development industry and related business in Manatee and Sarasota Counties.

As of January 2015, we have over 310 members comprised of builders, developers, local municipalities, consultants and supporting businesses. This gives us a significant voice when addressing issues that impact business and development in Southwest Florida. The association is affiliated with both the Florida Home Builders Association and the National Association of Home Builders.

Our mission is to serve its members by striving for a successful building environment throughout Manatee and Sarasota counties. The programs and services provided to Manatee-Sarasota BIA members enhance their professionalism and encourage their involvement in community leadership to better the quality of life for all citizens. The Association is dedicated to an active governmental affairs program with the goal of providing safe and affordable housing and the opportunity for home ownership.

Selecting a Contractor
Here you will find a few articles of selecting the right contractor and phone numbers to the local building departments.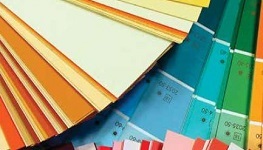 Whether you are looking for a home builder, painter, A/C guy or a mortgage banker, we encourage you to choose from our list of local licensed companies.
Visit all of our models and communities year round, even from the comfort of your own home. Virtual tours are available for most models.